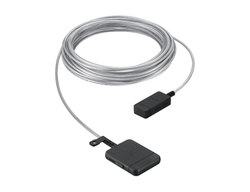 Samsung VG-SOCR15 15M Invisible Connection Cable
This cable connects 2019 model Samsung Q90 and QLED Frame TVs to their one connect boxes. 
VG-SOCR15/ZA
Works with 2019 - 2022 Frame TVs
Length 15M
Works with Samsung Q90 (except 82") and 2019 model QLED The frame TVs.
Designed to extend the distance between the one connect box and the TV, allowing the one connect box to be concealed in a remote location.